Thursday, 21 May 2015, 23:00
Forum Stadtpark
http://www.forumstadtpark.at
Trio
Noid/cello
Elisabeth Harnik/piano

Pia Palme/contrabass recorder
Thursday, 21 May 2015, 7 p.m
V:NM Festival Graz, Austria
http://vnm.mur.at
esc medien kunst labor http://esc.mur.at
Premiere of the vocal piece
BIRDSONG CRANNIES
text & score for voice & movement
for 1 male & 4 female voices
Performers:
Lori van Gremberghe
Veronika Grießlehner
Svitlana Varava
Johanna Seitinger
Paik Sehyun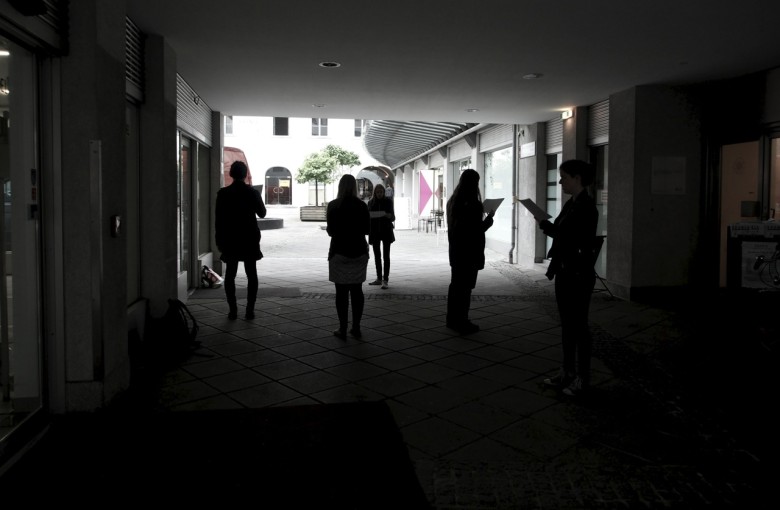 Composed for the V:NM festival Graz 2015,
produced with Annette Giesriegl's class at the Jazz department of Kunstuniversität KUG Graz.
German text & text compilation 
contemplating a passage from 'Romeo and Juliet' by William Shakespeare by Pia Palme, 
with English excerpts from 'The Waves' by Virginia Woolf.
More about the piece under >>>
My recent publication
Drawing on Paper, from Mind to Voice
is published by the Cerenem Institute of the University of Huddersfield.
Link to the
Cerenem Journal issue #5 May 2015
>>> http://cerenem.ricercata.org