28/07/2023, 22:03 to 29/07/2023, 06:00
7 Stunden: Eine feministische Hör-Tour. Komponieren, publizieren, organisieren: Wegbereiterinnen aus vier Jahrzehnten.

Presented by Marie-Therese Rudolph and Marlene Schnedl, Radio Ö1 features new music by female* composers, 7 hours long. I participated in an extended conversation with composers Katharina Klement, Ming Wang, Flora St. Loup and the two presenters.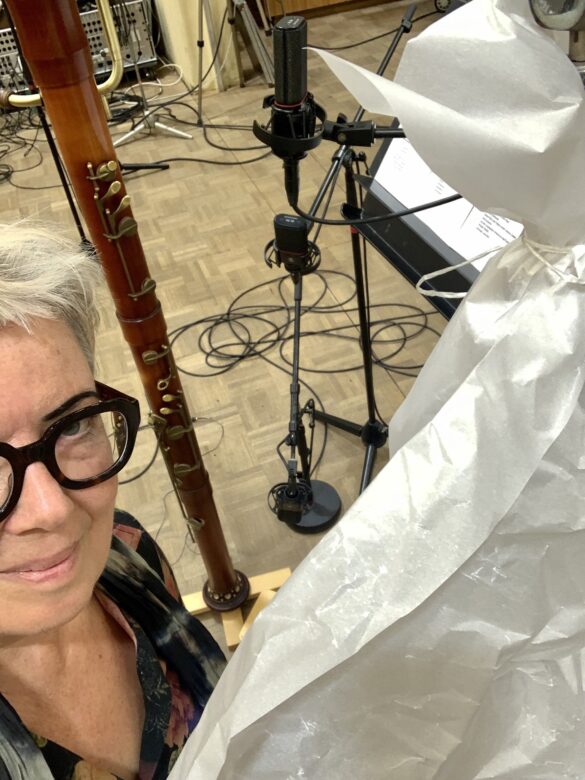 My new solo piece
ROSE REINER WIDERSTAND
for bass recorder and spoken voice
was performed and recorded live at Funkhaus Studio 2 and will be heard during this radio show. Here you see the situation in the studio, I used the piece of paper on a stand for live noise production during the piece, too.